To see how your personal data is processed, please visit our Privacy Policy
See The Optegra Difference
We're proud to have successfully treated over one million patients. Our state of the art treatments have earned us UK's Top Rated awards, and perfect five star ratings on customer review sites.
Our personal approach, combined with exceptional surgeons and facilities have set a new standard in delivering life changing eye care. Every eye is as different as every person – which is why we provide a wide range of solutions perfectly tailored to your individual needs.
From leading laser eye surgery & lens replacement, to cataract and medical treatments, Optegra are committed to delivering the exceptional personalised eye care you deserve.
To find out your suitability, book a free virtual consultation with us today.
T

Top-rated eye hospital acording to patients

R

Results are excellent and consistent

U

UK's largest network of dedicated eye hospitals

S

Surgeons who are committed experts in the field of eye care

T

Treatment options for the full range of vision correction solutions
Judd Trump wins World Championship following laser eye surgery at Optegra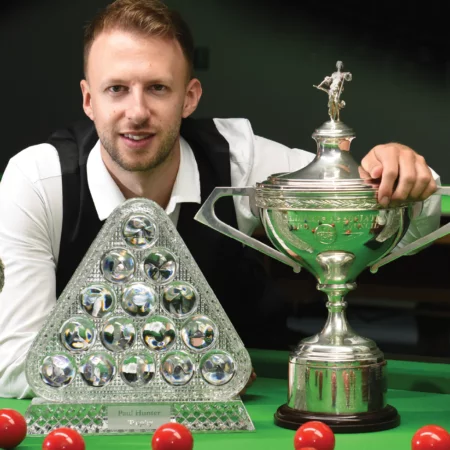 Judd Trump
Snooker World Champion
My laser eye surgery at Optegra gave me the precise & perfect vision to become Snooker world champion.
Most people feel zero pain, and some techniques like LASIK & SMILE are especially painless. During laser eye surgery, the patient will be given eye drops containing local anaesthetic. This makes the treatment painless. After the treatment, patients who have had LASIK laser eye surgery may experience a gritty feeling for the first day while the corneal flap recovers. Under these circumstances, patients may experience this discomfort for a few days, however painkillers are provided to minimise any irritation.
SMILE is a flapless minimally invasive and gentle refractive procedure for correcting higher degrees of myopia with or without astigmatism.
The one femtosecond laser creates a miniscule incision at the side of the cornea and at the same time a circular disc of tissue inside the cornea which is then removed through the tiny incision. The newly reshaped cornea gives you the desired visual results.
Laser eye surgery takes 15 minutes to perform, but the actual laser takes a very small part of this time. However, we would advise that you allocate 2-3 hours during the day for a correct preparation and initial after care steps to take place. At Optegra, we have invested in state-of-the-art advanced laser eye technology to ensure the best possible results for our patients, meaning our patient's experience is quicker and more comfortable.
Most patients will see the results of laser eye surgery 1-2 days after their surgery. Since everyone is different, some patients enjoy a rapid visual recovery after laser eye surgery and can notice improvements in their vision immediately.
After a patient has had laser eye surgery, they can usually return to work within 24 hours after LASIK or SMILE laser eye treatment, and within a few days after LASEK laser eye treatment. However, every individual is different and it is important that all patients take as much time as they need to recover. Our laser eye surgeons, or a member of our team, will be on-hand to provide any advice or reassurance during the recovery period. In general, most patients are able to go back to work and drive after 48 hours.
Effectively, by reshaping the cornea, laser eye surgery will permanently correct a patient's vision. LASIK, LASEK and SMILE Laser eye surgery treatments are considered a permanent cure for most refractive errors, however some patients may find they need reading glasses at a point in their lives as the eye naturally ages. This condition is also known as presbyopia.
Because there is only one laser being used, the procedure is faster than other refractive procedures. The whole treatment takes less than 15 minutes with the actual laser utilized for only a fraction of that time.
The three main types of laser eye surgery are LASIK, LASEK and ReLEx SMILE.
LASIK is the most popular type of laser eye surgery. A laser creates a flap which is gently lifted so the cornea can be reshaped. This treatment has a rapid visual recovery time for some patients.
LASEK is best suited for patients with less serious eye focusing problems, specifically patients with thin corneas or dry eyes who may not qualify to have LASIK. Instead of creating a flap, the fine surface of the cornea is loosened and folded back, then the cornea is reshaped.
ReLEx SMILE stands for Small Incision Lenticule Extraction, and is the least invasive treatment compared to LASIK and LASEK. There is no need to create a flap; instead the cornea is reshaped through a keyhole procedure which means some patients usually benefit from a short recovery period.
Yes. Our specialist Monovision technique can help correct reading vision difficulties caused by presbyopia. However, LASIK, LASEK or SMILE surgeries may not always be suitable for people who need strong prescriptions to read. In this case an alternative treatment may be suggested.
If you are unsure whether you are suitable for laser eye treatments, please don't hesitate to get in touch to arrange a free, no-obligation consultation with one of our laser eye surgeons, and see how we can help you.
Each laser eye surgery treatment is suited to different individuals with different eye health needs. LASIK is best suited to patients with hyperopia or myopia, whereas LASEK is suitable for individuals with thin or flat corneas.
ReLEX SMILE is suitable for individuals with or without astigmatisms. At Optegra, we understand that everyone is different. During your free consultation with one of our expert laser eye surgeons, you will undergo an in-depth assessment to determine which laser eye treatment is best suited to you.
Complications are extremely rare in laser eye surgery, but if complications do occur, they are minor.
The risks involved in undergoing this surgery can be minimised during your consultation. This ensures you receive the right treatment for you and your eye health needs.
Laser eye surgery is one of the most common elective medical procedures in the world, and fewer than 4% of treatments experience any kind of complications. When complications do occur, they are usually minor, and if you choose a laser eye surgery provider with good quality aftercare, any issues which do occur can be quickly remedied.
Good experience

I have just been discharged by the doctor from having cateract operation in August . The whole experience has…

Vivien Boswell

I was discharged yesterday from…

I was discharged yesterday from Optegra Didsbury Manchester after having multifocal lens replacement on both…

Ros Usher

I am not writing reviews often but…

I am not writing reviews often but Optegra Birmingham clinic staff fully deserve it. I would give 6 stars if…

Sara Townsend

First class service

Optegra – Consultant Ophthalmologist Mr Shafiq Rehman Eye Hospital Yorkshire. Refractive Surgery. I booked a…

Mr J T Stother

Multifocal Lens Replacement

Discharged today with 20/20 vision following treatment at Optegra Eye Hospital Manchester. The whole process…

Chris Hughes

Multifocal Lens Replacement

In short, the overall experience of the lens replacement treatment I received from Optegra was outstanding.…

Mr Gordon Buckley

Corrective lense surgery

About five years ago I had lense replacement surgery at Optegra in Bradford. Unfortunately I recently had a…

Jacqueline Lodge

Excellent service

Very happy with my new eyes. The staff at the Yorkshire clinic were very friendly and professional. I was…

Alison Lambert

Fantastic from start to finish

Fantastic from start to finish. The initial consultation was very thorough and I was given the opportunity to…

Janet Worthington
Optegra also offers NHS referrals for standard cataract treatment. To learn more about how to get referred to Optegra from the NHS click here. Please note, elective treatments including laser eye surgery , lens replacement and advanced cataract are not available via the NHS.
Download a free Information Pack
Download a free infopack
Not ready for a consultation? Learn more about our range of treatments, doctors and hospitals.
Information pack
Free Virtual Consultation
It takes under a minute to book your virtual consultation with UK's top rated vision correction clinic
Book Now
Call us free
We'll answer any questions you may have about treatment.
0808 163 5845
Lines open Mon-Thu: 8am-7pm, Fri: 8am – 5.30pm, Sat: 9am-4.30pm