To see how your personal data is processed, please visit our Privacy Policy
See The Optegra Difference
We're proud to have successfully treated over one million patients. Our state of the art treatments have earned us UK's Top Rated awards, and perfect five star ratings on customer review sites.
Our personal approach, combined with exceptional surgeons and facilities have set a new standard in delivering life changing eye care. Every eye is as different as every person – which is why we provide a wide range of solutions perfectly tailored to your individual needs.
From leading laser eye surgery & lens replacement, to cataract and medical treatments, Optegra are committed to delivering the exceptional personalised eye care you deserve.
To find out your suitability, book a free virtual consultation with us today.
T

Top-rated eye hospital acording to patients

R

Results are excellent and consistent

U

UK's largest network of dedicated eye hospitals

S

Surgeons who are committed experts in the field of eye care

T

Treatment options for the full range of vision correction solutions
Judd Trump wins World Championship following laser eye surgery at Optegra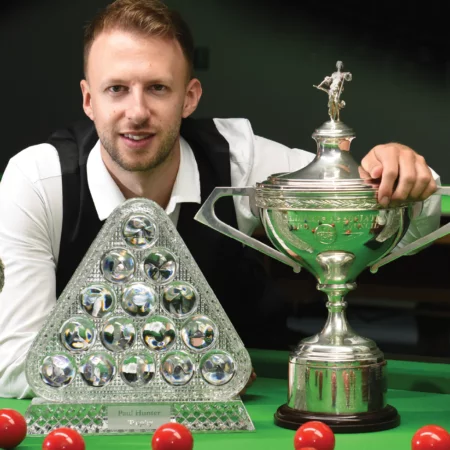 Judd Trump
Snooker World Champion
My laser eye surgery at Optegra gave me the precise & perfect vision to become Snooker world champion.
Also referred to as refractive surgery, the term vision correction surgery is used to describe two types of procedures: laser eye and lens replacement surgery. This specific type of eye surgery has one main goal, which is to permanently correct eyesight problems such as far or short sightedness and astigmatism, essentially helping patients reduce the need for glasses and contact lenses.
At Optegra we offer a wide range of treatments, including laser eye surgery, lens replacement and cataract surgery. For laser eye surgery we offer a range of procedures: LASEK, which is suitable for those unsuitable for LASIK or SMILE, LASIK which is the most common type and ReLEX SMILE which uses the most advanced technology.
Lens replacement, a development of cataract surgery, is used to replace the natural lens of the eye permanently with an artificial intraocular lens to correct eyesight.
Generally, laser eye surgery is not painful for most patients. Before the surgery, the surgeon applies eye drops with mild anaesthetic to prevent discomfort. The eyes themselves stay open with the use of a sterile speculum, which might feel a little strange, but does not cause any pain. The surgery itself takes approximately eight minutes per eye.
The reason why laser vision correction is so popular is because it is a permanent solution to eyesight problems. During the procedure, the ophthalmic surgeon makes a permanent alteration to the cornea with a high precision laser. The treatment only lasts for a few minutes and after the procedure, in most cases patients won't need glasses and contact lenses.
The cost of laser eye surgery in the UK depends on several factors. While at Optegra, our prices are fixed single price packages that include consultation, surgery, aftercare, and top up treatments where necessary, the cost itself will vary based on the type of technology used for the surgery, whether its LASIK, LASEK or ReLEx SMILE, which is determined by each patient's unique needs and circumstances.
It should only take two days after LASIK or SMILE eye surgery to be able to return to work, but you may need longer after LASEK surgery. The full recovery will then take generally between 1-3 months, during which Optegra offers a variety of aftercare appointments to ensure the healing is going according to plan.
The number one reason that disqualifies patients from laser eye surgery is age. Since patients are required to have a stable prescription before surgery, anyone who is under 18 is hard to qualify as their very eyes are still changing. For older people, as the cornea evolves with age it can be difficult to opt for this treatment, in which case lens replacement surgery is a better option.
There are also other medical reasons that can disqualify patients from surgery, such as the presence of ocular diseases like glaucoma, biological ocular variances such as severe dry eyes, pregnancy and breastfeeding.
The overall success rate for laser eye surgeries in general are high, however it can vary depending on the pre-conditions of the eye. For example, success rates for both LASIK and LASEK are in general around 90%, dependent on how strong the patient's prescription is, with the lower prescriptions having a much higher success rate than those who have high prescription.
At Optegra, we understand the difficulty to get an initial appointment especially during the pandemic, which is why we offer a virtual consultation free of charge. To book your first consultation or request a call back, please leave your details on our contact page, and we will get in touch shortly.
Good experience

I have just been discharged by the doctor from having cateract operation in August . The whole experience has…

Vivien Boswell

I was discharged yesterday from…

I was discharged yesterday from Optegra Didsbury Manchester after having multifocal lens replacement on both…

Ros Usher

I am not writing reviews often but…

I am not writing reviews often but Optegra Birmingham clinic staff fully deserve it. I would give 6 stars if…

Sara Townsend

First class service

Optegra – Consultant Ophthalmologist Mr Shafiq Rehman Eye Hospital Yorkshire. Refractive Surgery. I booked a…

Mr J T Stother

Multifocal Lens Replacement

Discharged today with 20/20 vision following treatment at Optegra Eye Hospital Manchester. The whole process…

Chris Hughes

Multifocal Lens Replacement

In short, the overall experience of the lens replacement treatment I received from Optegra was outstanding.…

Mr Gordon Buckley

Corrective lense surgery

About five years ago I had lense replacement surgery at Optegra in Bradford. Unfortunately I recently had a…

Jacqueline Lodge

Excellent service

Very happy with my new eyes. The staff at the Yorkshire clinic were very friendly and professional. I was…

Alison Lambert

Fantastic from start to finish

Fantastic from start to finish. The initial consultation was very thorough and I was given the opportunity to…

Janet Worthington
Optegra also offers NHS referrals for standard cataract treatment. To learn more about how to get referred to Optegra from the NHS click here. Please note, elective treatments including laser eye surgery , lens replacement and advanced cataract are not available via the NHS.
Download a free Information Pack
Download a free infopack
Not ready for a consultation? Learn more about our range of treatments, doctors and hospitals.
Information pack
Free Virtual Consultation
It takes under a minute to book your virtual consultation with UK's top rated vision correction clinic
Book Now
Call us free
We'll answer any questions you may have about treatment.
0808 163 5845
Lines open Mon-Thu: 8am-7pm, Fri: 8am – 5.30pm, Sat: 9am-4.30pm