Why Choose Optegra?
Outstanding facilities, surgeons and clinical outcomes
Book your free consultation
Book your free consultation
Our Facilities
All Optegra eye hospitals are supported by specialist optometrists, healthcare technicians and over 100 expert, NHS trained surgeons.
Our dedicated eye hospitals are all equipped with state-of-the-art technology. To ensure maximum comfort they are furnished to a five star standard over and above that of other private hospitals & clinics.
Our People
Optegra's Consultant Ophthalmic Surgeons are the best in the industry. Each of our renowned surgeons is NHS trained and a Fellow of the Royal College of Ophthalmologists (RCO), treating over 1.3 million eyes to date.
Unlike other providers we ensure that our patients interact with the same surgeon throughout the entire process to build a personal connection whilst providing first-class eye treatment.
Great Value
At Optegra we offer the full A to Z of eye health care to suit your budget with impeccable patient care and state-of–the-art facilities.
This includes a personalised treatment plan, various detailed diagnostic eye tests with our expert clinical teams, the latest advanced technology (including femtosecond laser at all of our hospitals) and a tailored comprehensive aftercare programme.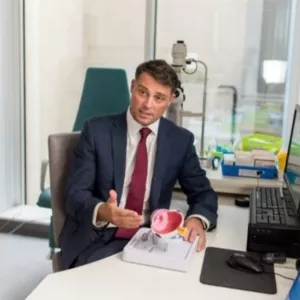 Book Free Consultation
For your free, no obligation consultation fill out the form below.
Book your free consultation
Download a free infopack
Not ready for a consultation? Learn more about our range of treatments, doctors and hospitals.
Information pack
Call us free
For a FREE no obligation, one-to-one consultation, or to answer any questions you may have.
0808 163 5845
Line is open Mon-Thu: 9am-8pm, Fri: 9am-5.30pm, Sat: 9am-4pm
Join a free open evening
At one of our hospitals we can help you decide what's best for your vision.
Book Open Evening