After completing your booking, it is important that you complete a short questionnaire to help us tailor your consultation. It will only take approximately 2 minutes. If you require support to complete, please contact our patient services team on 0800 086 1064 or email eyecare@optegra.com.
To see how your personal data is processed, please visit our Privacy Policy
Our Facilities
All Optegra eye hospitals are supported by specialist optometrists, healthcare technicians and over 100 expert, NHS trained surgeons.
Our dedicated eye hospitals are all equipped with state-of-the-art technology. To ensure maximum comfort they are furnished to a five star standard over and above that of other private hospitals & clinics.
Live a fuller life with Optegra
Our People
Optegra's Consultant Ophthalmic Surgeons are the best in the industry. Each of our renowned surgeons is NHS trained and a Fellow of the Royal College of Ophthalmologists (RCO), treating over 1.3 million eyes to date.
Unlike other providers we ensure that our patients interact with the same surgeon throughout the entire process to build a personal connection whilst providing first-class eye treatment.
Great Value
At Optegra we offer the full A to Z of eye health care to suit your budget with impeccable patient care and state-of–the-art facilities.
This includes a personalised treatment plan, various detailed diagnostic eye tests with our expert clinical teams, the latest advanced technology (including femtosecond laser at all of our hospitals) and a tailored comprehensive aftercare programme.
Read what our customers say about Optegra >> Testimonials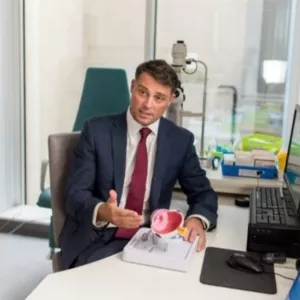 Free information pack download
Download a free infopack
Not ready for a consultation? Learn more about our range of treatments, doctors and hospitals
Information pack
Free Virtual Consultation
Book your virtual consultation with our top rated eye hospitals
Book Now
Call us free
We'll answer any questions you may have about treatment.
Private Patients – 0808 304 3983

NHS Patients – 0207 509 4186
Private: Mon-Thu: 8am-7pm, Fri: 8am – 5.30pm NHS: Mon-Fri: 8am – 6pm
Patient Portal
Manage your existing bookings & payments
Patient Portal