To see how your personal data is processed, please visit our Privacy Policy
At Optegra, our laser eye surgery prices are clear and fixed, so you know exactly what to expect. Our single price packages include your consultation, surgery and aftercare, so the price you see is the price you'll pay, and you don't need to worry about any hidden extras. The cost of your laser eye surgery will depend on whether you have LASIK, LASEK or ReLEx SMILE eye surgery.
Presbyond, Complex Cases & Location Pricing
Presbyond & Complex Laser are charged at £2,495 per eye. LASIK in Central London is £1,895 per eye. Please see terms & conditions for more information.
How much will I pay?
While the treatment suitable for you will be determined according to your personal needs, we offer one clear set price for our laser eye surgery. So you know exactly what to expect:
Want to reduce your monthly payment?
Try changing your payment period.
24 months
What's Included In Your Laser Eye Surgery Package?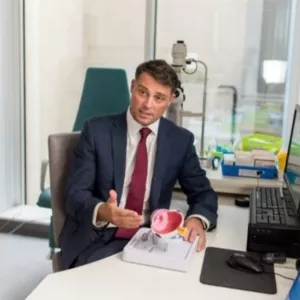 Good experience

I have just been discharged by the doctor from having cateract operation in August . The whole experience has…

Vivien Boswell

I was discharged yesterday from…

I was discharged yesterday from Optegra Didsbury Manchester after having multifocal lens replacement on both…

Ros Usher

I am not writing reviews often but…

I am not writing reviews often but Optegra Birmingham clinic staff fully deserve it. I would give 6 stars if…

Sara Townsend

First class service

Optegra – Consultant Ophthalmologist Mr Shafiq Rehman Eye Hospital Yorkshire. Refractive Surgery. I booked a…

Mr J T Stother

Multifocal Lens Replacement

Discharged today with 20/20 vision following treatment at Optegra Eye Hospital Manchester. The whole process…

Chris Hughes

Multifocal Lens Replacement

In short, the overall experience of the lens replacement treatment I received from Optegra was outstanding.…

Mr Gordon Buckley

Corrective lense surgery

About five years ago I had lense replacement surgery at Optegra in Bradford. Unfortunately I recently had a…

Jacqueline Lodge

Excellent service

Very happy with my new eyes. The staff at the Yorkshire clinic were very friendly and professional. I was…

Alison Lambert

Fantastic from start to finish

Fantastic from start to finish. The initial consultation was very thorough and I was given the opportunity to…

Janet Worthington
Consumer Credit Information
Optegra UK Limited FRN: 735282 are authorised and regulated by the Financial Conduct Authority. We are a credit broker not a lender – credit is subject to status and affordability, and is provided by Hitachi Capital (UK) PLC. Terms & Conditions Apply.
Price shown is per eye and the cash price for interest free credit is £1,495 for LASEK, £1,795 for LASIK and £2,495 for ReLEx SMILE.
A minimum spend of £1k and a minimum 10% deposit is payable if financing is taken up.
For 12 and 24 months interest free credit is available.
Download a free infopack
Not ready for a consultation? Learn more about our range of treatments, doctors and hospitals.
Information pack
Free Virtual Consultation
It takes under a minute to book your virtual consultation with UK's top rated vision correction clinic
Book Now
Call us free
We'll answer any questions you may have about treatment.
0808 163 5845
Lines open Mon-Thu: 8am-7pm, Fri: 8am – 5.30pm, Sat: 9am-4.30pm