To see how your personal data is processed, please visit our Privacy Policy
Is lens replacement surgery for me?
Lens replacement surgery (Clarivu) could be just what you need if you have any of the following:
Dependence on bifocal, varifocal or multifocal contact lenses or glasses.
Presbyopia.
Long-sightedness (hyperopia).
Short-sightedness (myopia).
Astigmatism.
Cataracts.
The procedure includes:
A full assessment and consultation with one of our world class lens surgeons.
Dedicated Patient Liaison before, during and after your treatment.
An artificial intraocular lens (IOL) chosen by an expert to suit both you and your lifestyle.
Complete lens replacement surgery at one of Optegra's specialist eye hospitals.
Post-operative care following your treatment, including any further top up laser surgery required to achieve your required visual goals.
Lens replacement surgery is similar to cataract surgery and takes approximately 20 minutes per eye, performed in two separate procedures with around two weeks in-between. The majority of our patients are able to go home within an hour of their treatment.
Complications are very rare, but like any form of surgery, there are some minor risks involved – read all about the risks of lens replacement surgery here and don't hesitate to contact us if you have any further questions.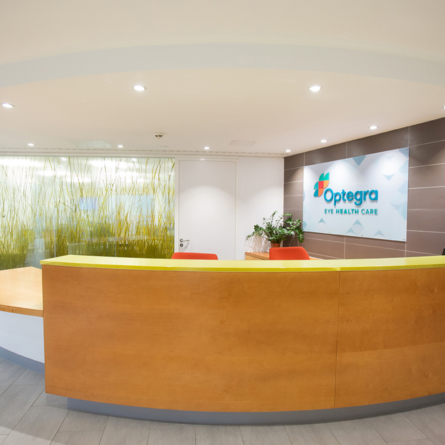 A free and thorough consultation
Because every patient is unique, we offer a detailed eye assessment with one of our Consultant Ophthalmic Surgeons to determine your suitability for lens replacement. This consultation is free and without obligation. The lens surgeon you meet will be able to answer any further questions you have, and should you go ahead with the procedure, the surgeon who carried out your assessment will also carry out your treatment.
Download free information pack
Download a free infopack
Not ready for a consultation? Learn more about our range of treatments, doctors and hospitals.
Information pack
Free Virtual Consultation
It takes under a minute to book your virtual consultation with UK's top rated vision correction clinic
Book Now
Call us free
We'll answer any questions you may have about treatment.
0808 163 5845
Lines open Mon-Thu: 8am-7pm, Fri: 8am – 5.30pm, Sat: 9am-4.30pm