If you don't like wearing glasses, the chances are you've probably thought about contact lenses as an alternative, but have you ever considered that laser eye surgery could be a better option?
Here at Optegra, we want to help you find the option that's right for you. We've weighed-up the pros and cons of laser eye surgery and contact lenses below, so you have all the information you need to make the right choice.
Laser eye surgery
Laser eye surgery is a form of vision correction that is proven to correct both short and long–sightedness, as well as astigmatism. It works by using a laser to reshape the eye's cornea, improving the eye's ability to focus. Laser eye surgery can reduce patients' dependence on glasses or contact lenses significantly, or even eradicate the need for them altogether.
Benefits of laser eye surgery
Laser eye surgery has a number of benefits over glasses and contact lenses, as follows:
A long-term solution – Whilst glasses or contact lenses need to be replaced regularly, laser eye surgery offers a long term solution. The changes made to your eyes during the treatment will be permanent, and although your vision may still change over time, laser eye surgery offers a much longer lasting solution than other forms of vision correction.
Increased freedom – If you wear glasses or contact lenses, you'll always need to carry them with you, as well as remembering to take items like spare lenses and contact lens fluid with you wherever you go. If you choose laser eye surgery instead, you'll be able to step out of the house without having any of those things in tow. You'll also be able to do things like swimming or going in a sauna without getting steamed up!
A boost in confidence – Laser eye surgery can be a real confidence boost, and you'll no longer need to worry about what you'll look like wearing glasses in photos!
Less risk of infection – Wearing contact lenses constantly puts your eyes at risk of infection, but if you choose laser eye surgery instead, once your eyes have healed you'll be able to avoid these risks.
Download Information Pack
Learn more about how our latest vision correction techniques could improve your vision and change your life. Or Book Free Consultation.
Potential disadvantages of laser eye surgery
If you're having LASIK or LASEK, it's natural for you to be concerned about the potential risks. However, complications are very rare, and can usually be remedied by further surgery.
Possible risks to be aware of are as follows:
Dry eyes – You might find that your eyes feel slightly dry and uncomfortable immediately after your treatment. Your surgeon will give you eye drops to help combat this, and it should soon pass once your eyes heal.
Your vision might not be perfect – Laser eye surgery can help improve your vision significantly, but you might still find that you need glasses for some tasks, such as reading small print or driving at night. In a minority of cases as the eyes heal, a small prescription may return. If this is significant, we offer a free top-up procedure to improve your vision further if your consultant recommends it.
Glare or halo effect – You might find that you experience some glare or 'halo effect' after having treatment. This usually reduces significantly in the first few weeks after treatment, and continues to improve over the first three months.
Flap complications – In procedures which involve a flap being created in the cornea, such as LASIK, there can be rare cases where the cornea does not heal properly. The risk of this can be kept to a minimum by following the aftercare advice of your surgeon, and in the event that a complication does occur, further treatment can be provided.
The cost of laser eye surgery
You can see the cost of laser eye surgery at Optegra. Whilst we understand that this is a significant outlay for anyone, it could still prove more cost-effective than years of buying glasses or contact lenses. Here at Optegra, we also offer a range of monthly finance options, including interest free options, so you can spread the cost rather than paying for it all in one go.
Contact lenses
Contact lenses are corrective lenses worn 'in contact' with the eye. They can be used to correct vision problems including short-sightedness, long-sightedness and astigmatism, but unlike laser eye surgery, they're not a long term solution, so you'll need to keep re-purchasing them and – in the case of monthly lenses – cleaning them each day.
Benefits of contact lenses
Contact lenses have some benefits over glasses, although they can't give you all of the benefits offered by laser eye surgery. Some of the benefits of contact lenses are as follows:
They're an alternative if you don't like glasses – If you don't like wearing glasses, or don't feel that they suit you, contact lenses can provide an alternative.
They provide a better field of view than glasses – Contact lenses conform to the curvature of the eye, so you won't have frames getting in the way of your vision.
Freedom to be more active – Contact lenses are less restrictive than glasses when it comes to activities such as playing sports. However they are not recommended to wear for activities such as swimming or relaxing in the sauna.
Disadvantages of wearing contact lenses
You'll have to get used to putting them in – If you're squeamish about touching your eyes, contact lenses may not be the best option for you, as you'll need to get used to putting them in, as well as taking them out again.
There's a risk of infection – Contact lenses bring with them the risk of eye infection, including microbial keratitis, which can be very serious if left untreated. To keep the risk of infection to a minimum, you'll need to ensure that you clean your lenses thoroughly, or use daily disposable lenses, which tend to be more expensive.
They're inconvenient – Contact lenses can fall out and get lost easily. You'll also need to remember to carry spare lenses and cleaning fluid around with you.
They're not a permanent solution – Contact lenses are just a short-term solution, and you'll need to continue to pay for – and wear – them to keep seeing the benefits.
You can't sleep or shower with contact lenses – this can result in an infection if you do.
The costs of contact lenses
Contact lenses can cost up to around £90 for a three month supply of daily disposable lenses. Over the course of a year, this could add up to £360, so over the course of ten years you'd be looking at £3,600. That also does not include the cost of any glasses you may need to pay for, as it is never recommended to wear contact lenses 7 day a week.
Need help making your mind up?
If you've been weighing the pros and cons of laser eye surgery vs contact lenses and you're still unsure on the best option for you, we'd recommend coming in for a free consultation.  You'll be able to meet one of our experienced ophthalmic surgeons and ask any questions you may have, and they'll be able to advise you on the best treatment for your needs.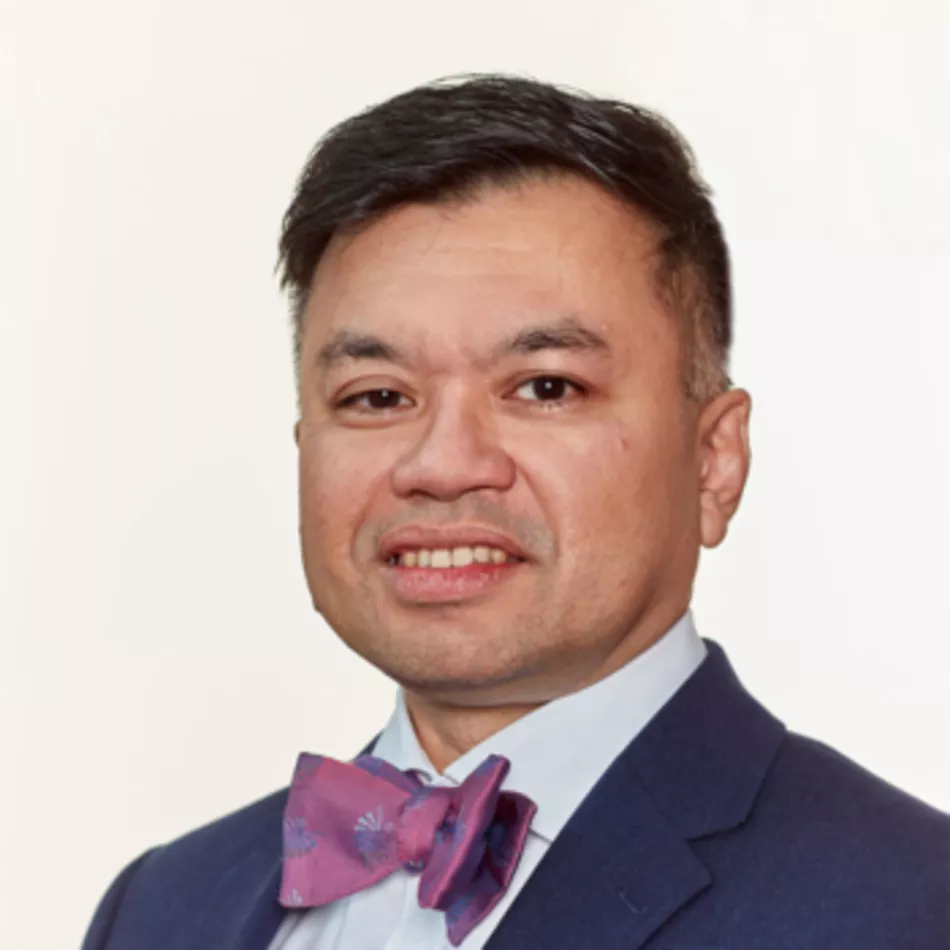 Mr. Amir Hamid is a Clinical Lead for Vision Correction and an expert refractive surgeon, based in London.
Medically Reviewed Date: 21st November 2022