Medically reviewed on 17-August-2023
Although cataracts are painless, they can cause many issues for the sufferer, not least of which is the gradual blurring of your vision. And while this may at first be inconvenient, if cataracts are left untreated, they can lead to blindness.
However, the good news is that you don't need to accept cataracts as a side effect of ageing thanks to Optegra's outstanding cataract surgery procedures. We offer a number of different options for cataract surgery and our leading eye surgeons can restore your eyesight, reduce or eliminate your dependency on glasses, and give you back the ability to read and drive.
Whether you're considering cataract surgery, or you've already scheduled your free consultation with Optegra and are in the process of taking your first steps towards better vision, it's likely you have some questions. Many of which will be concerned with the procedure as well as the aftercare and recovery.
Here we're going to take a closer look at what you can and can't do after cataract treatment.
The do's after cataract surgery
Do bring someone with you to the hospital and have them drive you home after the procedure.
Do wear the protective eye patch you were given by your surgeon.
.
Do use the eye drops provided by your surgeon as instructed.
Do avoid getting water in the eye when bathing, showering, and washing – wear the protective patch when washing your hair.
Do avoid swimming, aqua aerobics, hot tubs and other water-based activities for four to six weeks.
Do wear sunglasses when you are outdoors.
Do take it easy and avoid any kind of strenuous activity such as sport, exercise and housework which involves bending down such as hoovering and gardening,  for the first few days.
Do take painkillers to help with any postoperative grittiness, discomfort, or itchiness.
Do avoid dusty, gritty, or sandy environments, whether it's the beach, your workplace or even your home – now is not the time to be dusting and polishing!
Download Information Pack
Learn more about how our latest vision correction techniques could improve your vision and change your life. Or Book Free Consultation.
Using your eye drop post cataract surgery
You will be given eye drops by your surgeon and it is extremely important that you use them as instructed. As part of your follow up, your doctor will tell you exactly what you should and shouldn't do after cataract surgery, and unless they tell you otherwise, this will mostly likely be to:
Do wash your hands thoroughly before you put the drops in.
Do use your eye drops on the eye that was operated on. Do not use them on an untreated eye (unless your surgeon has instructed this).
Do start using the eye drops the morning after your procedure.
Do continue to use the eye drops as instructed until your surgeon tells you to stop.
Do keep the eye drops out of the reach of children and do not let anyone else use them.
Recovery after cataract surgery
It may seem that the list of dos and don'ts after cataract surgery is a long one, but using common sense and adhering to the instructions given to you by your surgeon will ensure the best possible outcome from your procedure.
Your eye will normally be completely healed in four to six weeks which is only a short amount of time to wait before you can get back to your normal routine. And a normal routine in which you will be able to see a lot more clearly than before!
Book your cataract surgery at Optegra
At Optegra we understand that you may feel a little apprehensive about booking a procedure. But hopefully our advice on cataract surgery aftercare have helped put your mind at ease and shown you that recovery from cataract surgery is overall a simple process. In addition, we guarantee you the very best of professional care from your initial free consultation right through to your aftercare.
We provide fixed, transparent pricing for cataract surgery, with no hidden costs – this means that you will know exactly what you're paying for the entire procedure. We also offer a number of different payment plans to make it easier for you to budget.
Book your free consultation today and find out if cataract surgery is the right option for you.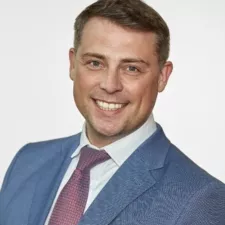 Mr Shortt is a leading ophthalmic surgeon and an expert in the fields of cornea, cataract and refractive surgery.