Medically reviewed on 17-August-2023
If you're planning on having laser eye surgery, you probably have a lot of questions about what you can and can't do before and after your procedure. If you've got social events coming up, one thing you might be wondering about is whether you can drink alcohol after laser eye surgery, so we've put together this guide to help you get to grips with everything you need to know.
Drinking before laser eye surgery
Although there are no official guidelines on how much you can drink the day or night before laser eye surgery, it is generally advised that you refrain from any alcohol, or at the very least keep it to a minimum. Alcohol can dehydrate your eyes which means you may be more uncomfortable during the initial healing period. Alcohol may also interfere with any eye drops or medications that we give you during the procedure. If you feel nauseous, overly tired or off-balance as a result of drinking alcohol from the night before, this is also not ideal as it will make the experience more uncomfortable than it needs to be.
If you have a social occasion the night before your laser eye surgery, there is no reason why you shouldn't attend, but make sure that you refrain from drinking alcohol or keep the drinking to a minimum. If you are nervous about your surgery, try taking a natural supplement for anxiety relief, rather than using alcohol to quell your nerves. You should also try to get a good night's sleep so that you are refreshed and ready for your appointment, which alcohol may prevent you from doing.
Drinking after laser eye surgery
Once you have had your laser eye surgery, you may want nothing more than to relax with a glass of wine at home. However, optometrists advise that you avoid alcohol for 1 week after your surgery if possible. This is to ensure that your body's healing process can take full effect and to avoid dehydrating your eyes. Alcohol could also interfere with any drops or medications you are given to use for the first week after surgery. On the day of the surgery, it is advisable to rest just as you would after any other procedure, drink lots of (non-alcoholic) fluids and get as much sleep as possible. This will help to ensure that your recovery goes as smoothly as possible.
Of course, the above guidelines mean that it is not a great idea to attend social engagements immediately after your surgery. But what if something comes up that you really can't miss? In this case, it is best to stick to soft drinks and avoid tiring yourself out by staying out late. It's important to remember that you have just had surgery, and that your body needs to rest and recover. Try to prioritise your recovery over social events in the week after your surgery, to help ensure you get the best possible results from your treatment.
Download Information Pack
Learn more about how our latest vision correction techniques could improve your vision and change your life. Or Book Free Consultation.
What else to avoid
We're often asked questions about what to avoid doing after laser eye surgery. There are a range of things that should be postponed for up to several weeks afterwards, and it's vital that patients are aware of this so that they can plan around it.
Here are some of the things that you should avoid after laser eye surgery:
Showering – you should avoid showering or bathing immediately after your surgery, but can resume the day after. However, you should be careful not to get water in your eyes for 2 weeks afterwards; therefore you are advised to shower with your head backwards or with a pair of swimming goggles.
Driving – you should not drive until an expert has given you the go ahead. This is a safety precaution, as some people experience blurred vision for a short time after laser eye surgery. You will have a check-up the next day, where you will be advised on your current level of vision.
Make-up – you should avoid wearing eye make-up for 2 weeks after your surgery, to avoid getting chemicals in your eyes. You can wear make-up on the rest of your face if you'd like to, providing that you are careful around the eye area.
Swimming – you should not take part in water-based activities, including swimming, sailing or even going to a sauna, for at least a month after your surgery.
For more information on what you can and cannot do before or after laser eye surgery, speak to your Optegra surgeon, who will be happy to answer all of your questions.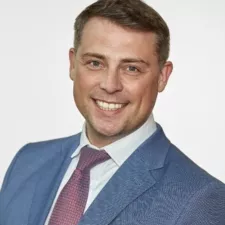 Mr Shortt is a leading ophthalmic surgeon and an expert in the fields of cornea, cataract and refractive surgery.
Medically Reviewed Date: 17th August 2023