Medically reviewed on 17-August-2023
Despite what some of the rumours and myths on the internet might say, laser eye surgery is permanent. Your ophthalmic surgeon uses a high precision laser to make a permanent alteration to your corneas, in a process that cannot be reversed.
However, due to the natural ageing process of the eye the effects of this permanent procedure may change, and even reduce, over time. Which begs the question: is it possible to have laser eye surgery more than once?
In short, the answer is yes, but it's not quite that simple. Each case is unique and when dealing with something as important as eyesight, maximum care must be taken to ensure that patients are suitable for treatment. Read on below to find out more.
Is a second surgery possible?
There are a number of different reasons why a second surgery might be required. Every patient must be judged separately, so an expert opinion is required to determine whether an individual should have a second laser eye surgery procedure. It all depends on the amount of tissue in the eye and how much of this was removed during the first surgery.
In theory, it is possible but your surgeon will need to make an assessment of your specific conditions before giving you an answer. As with all surgical processes, there is an element of risk involved (although this is very small for laser eye treatments) so your surgeon will have to ensure all factors are assessed.
Effectiveness of surgery
The success rates for laser eye surgery are very high but in about 2 – 3% of cases a second procedure may be required soon after the first. A range of factors including the patient's eyesight, age and genetics can mean that the eyes under or over heal.
This can lead to blurred vision, glare and some distortion. Normally these kinds of symptoms disappear in the few weeks after surgery but persistent blurring may be a sign that the first surgery has not been 100% effective. Here at Optegra, our world class surgeons have a much lower repeat procedure rate than other clinics but specific conditions do mean it is sometimes necessary.
If a follow up treatment is required, your surgeon will assess your corneal tissue and further correct it to improve your eyesight. In the vast majority of cases, the outcome is very successful.
The natural ageing process
Although most patients still report at least 20/25 vision ten years after surgery, the muscles that control the eyes naturally weaken with age. This may mean that conditions such as short-sightedness return.
If you find that you're increasingly having to rely on your glasses for reading or driving some years after surgery, it may be possible to undergo a further corrective treatment.
If corneal tissue is thick enough and a range of other health requirements are met, it is an option to have a second procedure with minimal risk. Of course, your surgeon will be able to advise you on your suitability for treatment.
Each time laser eye surgery is performed only a tiny amount of corneal tissue is removed, with each pulse of the laser removing an amount which is a small fraction of a human hair's width. This means that second treatments are possible but it is important that not too much tissue is removed in total, as it does not grow back and can't be replaced.
Likelihood of second treatment
Whether it's the result of under or over healing, or due to regression of your eyesight, the chance of needing a secondary treatment at any point is slim. Fewer than 5% of patients require any kind of follow up or additional procedures in their lifetime, with an overwhelming majority reporting vastly improved eyesight years after surgery.
You might find that as you age you start to rely more on glasses and lenses again but this is 100% natural and common to almost everyone, whether they've had treatment or not. In most cases this is not sufficient reason for secondary surgery.
To find out more about how the laser eye surgery procedure works and whether or not your eyes are suitable for treatment, book your free consultation with one of our highly skilled surgeons.
We're more than happy to answer any questions you might have about repeat surgery. Your surgeon will also be able to carry out a full examination to ensure that your corneas are suitable for treatment.
We have eye clinics based all over the UK, so to find your nearest and most convenient location, you can search our site.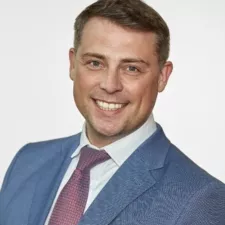 Mr Shortt is a leading ophthalmic surgeon and an expert in the fields of cornea, cataract and refractive surgery.