Medically reviewed on 17-August-2023
In this age of the internet and information overload, it can be difficult to separate fact from fiction, particularly when it comes to healthcare. Every week it seems like there's a new super food promising to grant us health benefits, or a new risk from something we previously thought was safe as houses.
So what about laser eye surgery? Where does this procedure stand in the great sliding scale of fact and myth? Can you believe everything you read about it online, and how do you separate the truth from the lies?
Well, given that the procedure relies on a complex combination of accuracy, scientific processes and knowledge, it seems appropriate to address the issue using the same standards.
Here at Optegra, we deal in science based on evidence and proof. And with that in mind, we thought we'd present you with some hard facts that provide the truth about laser eye surgery.
Suitability for treatment
Anybody over the age of 18 (21 in some clinics) is a potential candidate for treatment and there is no upper age limit. There have been patients in their 90s who have been successfully treated.
Not everybody is suitable for laser eye surgery but around 80% of consultations are successful. In the remaining 20% of cases other forms of treatment are generally recommended.
Laser eye surgery can be used to correct reading impairments in ageing eyes – a condition known as presbyopia.
It can also be used to treat long-sightedness, short-sightedness, astigmatism.
The process
It usually takes an ophthalmic surgeon about three to five minutes to treat each eye, depending on the treatment method selected.
It doesn't make any difference if you move slightly, blink or sneeze during surgery. Optegra's highly trained surgeons use eye-tracking technology, which means that movement does not affect the results so there is no need to worry during surgery.
The laser eye surgery procedure is not painful, as patients are administered with anaesthetic eye drops before the treatment begins.
Laser eye surgeons regularly carry out 300 procedures or more each year, with some surgeons performing more than 500.
The laser
The laser is not hot and won't burn or damage the eye in any way – it is a neutral temperature procedure.
During the treatment you may be able to smell 'burning' but this is simply carbon atoms generated by the laser, and not eye tissue.
The laser uses UV light to remove tissue. One pulse removes a tiny amount equivalent to a quarter of a hundredth of the width of the average human hair. It is an extremely delicate process carried out with expert skill and precision.
The laser can't make you go blind and won't cause any unnecessary damage.
After surgery and results
Laser eye surgery is permanent. Long-term changes in eyesight may still occur as you age after treatment, but even these can be adjusted with further top up treatments.
Having had laser eye surgery does not mean you are unsuitable for further treatment in the future, such as cataract surgery.
You are not allowed to drive immediately after surgery so you will need some help to get home. However, patients are legally allowed to drive the next day and most return to work then too.
The most common side effect is dry eye. This can be treated with eye drops, which your surgeon will give you if required. This condition will ease as your eyes heal in the weeks after treatment.
Around 2-3% of patients will require a follow up treatment due to under or over healing of eyes after surgery.
Only a small percentage of treatments result in complications and our expert surgeons can respond quickly if needed.
At Optegra, we offer extensive after care, with follow up appointments on all patients, even those who are reporting no problems and excellent eyesight.
As of 2005, the National Institute for Health and Care Excellence (NICE) has no concerns about the long-term safety of laser eye surgery.
With more than 15,000 people in the UK opting for laser eye surgery each year and 30 million people around the world successfully treated, it's one of the most common elective medical procedures. However, myths and misinformation still persist. Hopefully, we've been able to put some of the more common misconceptions to rest here.
If you have any more questions about laser eye surgery, or have concerns that have not been addressed here, then why not book a free consultation with one of our specialist Optegra surgeons. They will be more than happy to run through the finer details with you, explaining each part of the procedure so you are 100% happy.
Alternatively, you can drop into one of our regular open evenings at our clinics to find out more.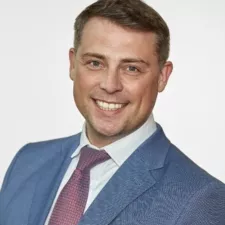 Mr Shortt is a leading ophthalmic surgeon and an expert in the fields of cornea, cataract and refractive surgery.
Medically Reviewed Date: 17th August 2023