Medically reviewed on 17-August-2023
If you're considering having laser vision correction, it's only natural that you'll have lots of questions about what to expect. One thing most people want to know before they go ahead with the procedure is how much of an impact it is going to have on their daily life after treatment. You may be wondering if you'll need to take time off work, whether you'll be able to drive after the procedure, and how quickly you'll be able to get back to your usual routine. If any of these thoughts sound familiar, read on to learn more about care after laser eye surgery.
Showering
You are fine to shower or bathe the day after you have had laser eye surgery. However, you do need to try to ensure you do not get any soap or water in your eyes for at least a week.
Going back to work
The vast majority of patients only need to take two days off work after getting laser eye surgery. However, you should keep in mind that you may need up to a week off work. Every person is different, and it depends on what type of laser eye surgery you have had, and your own recovery rate. Your ophthalmic surgeon will discuss this carefully with you in your free consultation and during your first post-op examination.
Driving
Once you have had laser eye surgery, you certainly cannot drive yourself home. You should make sure you have transport pre-arranged. You may also need to come back to the clinic the following day for your first post-op exam. Again, you need to have someone else drive you to and from the clinic or hospital on this day. Once you have had this check-up, the ophthalmic surgeon will advise whether you are able to drive without corrective lenses. Most people are back behind the wheel after two days.
Wearing makeup
It is advisable to abstain from wearing any eye makeup for a week after the treatment. However, you can wear other face makeup, such as lip-gloss and bronzer, a day or two after the treatment. If applying foundation, be very careful around the eye area.
Download Information Pack
Learn more about how our latest vision correction techniques could improve your vision and change your life. Or Book Free Consultation.
Exercising and sports
If you are itching to get back to the gym, you will be pleased to know that you can do exercise that does not impact your eyes after roughly three days; for instance, you can hop back onto the exercise bike or treadmill. After one week, you will be able to enjoy yoga, Pilates, aerobic exercise, and jogging. If you do weight lifting, please allow two weeks before resuming. We don't recommend swimming or using a steam room or sauna for at least a month after the procedure. Once six weeks have passed, and perhaps sooner if you have had LASEK or SMILE treatment, you can enjoy cricket, squash, tennis, skiing, snowboarding, football, and non-contact martial arts. If you have had LASEK or SMILE treatment, you can also enjoy contact martial arts and rugby after six weeks, although we recommend waiting for three months if you have had LASIK surgery. Finally, do not scuba dive 30 ft. or deeper until at least three months after laser eye treatment.
Using your smartphone
It is not a good idea to use your smartphone, tablet, or PC excessively once you have had laser eye surgery. Again, this is dependent on your own recovery rate, but patients are advised to give it a good 24 to 48 hours before using such gadgets. A week without excessive use would be ideal. If you do need to use the PC, don't forget to use the drops that your surgeon will provide you with, and make sure you blink regularly as well.
Going on holiday
We would advise waiting around 10 days following surgery before you take any trips away, as your eyes will need time to heal and it's best to stay close to home in case you have any concerns or need additional treatment. This is particularly important if you're thinking of travelling by aeroplane, even if it is a short flight, as the atmosphere inside an aeroplane is extremely dry.
If you follow the guidelines mentioned above, you can ensure that your recovery from laser eye surgery is as smooth and complication-free as possible. Remember that every patient is different though, so it's crucial to listen to the advice from your ophthalmic surgeon and ask them any questions you may have.
If you've still got questions about laser eye surgery, we'd love to help. Book a free, no obligation consultation with one of our expert ophthalmic surgeons to find out if you could be suitable or read more about our comprehensive aftercare programme.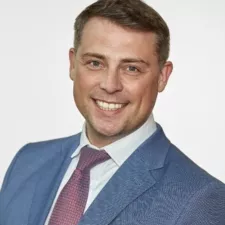 Mr Shortt is a leading ophthalmic surgeon and an expert in the fields of cornea, cataract and refractive surgery.
Medically Reviewed Date: 17th August 2023