Medically reviewed on 17-August-2023
Are you fed up with wearing glasses and splashing out on new frames or lenses? Perhaps you've opted for contact lenses but shudder each time you try and place them on your eyes.
If the thought of the small fortune you'll have to pay for regular opticians' fees makes your eyes water, you'll probably be on the lookout for an alternative solution. Laser eye surgery could be the answer.
At Optegra, we use the latest laser eye surgery techniques to correct numerous eye problems including astigmatism, long-sightedness (hyperopia) and short-sightedness (myopia). This means you'll be able to live your life free from the need to constantly wear glasses or contact lenses.
However, you need to determine whether you're suitable for treatment. One question that tends to arise is whether there is a laser eye surgery age limit – so how young is too young for treatment and how old is too old?
What age is too young for laser eye surgery?
At Optegra, we don't usually offer laser eye surgery to anyone under the age of 21. This is because your eyes keep changing throughout childhood and your teenage years, and it generally takes until around the age of 21 for your vision to have stabilised.
Having surgery when you're too young could be detrimental to your eyes and may lead to complications with them as you get older. There's also the chance that unseen medical problems could surface once your vision has stabilised – having surgery before that could mean those issues are missed and eye problems might occur later in life.
It is possible to have laser eye surgery if you're under the age of 21 but you would need to have had the same prescription for two years. While you may have read about cases where younger people have had treatment, at Optegra, the youngest age we will consider for surgery is 18.
How old is too old for laser eye surgery?
There isn't an upper age limit for having laser eye treatment. As you get older, your suitability isn't determined by your age, but instead by whether or not your eyes are healthy.
If there is evidence of a degenerative condition such as keratoconus, which affects your cornea and leads to it thinning and becoming more conically shaped, you might not be suitable for surgery.
Also, if you have a medical condition such as diabetes, lupus or rheumatoid arthritis, this will need to be taken into consideration. Any conditions that affect the immune system might mean there are complications when you get to the healing stage after surgery. That's not to say that you definitely won't be able to have treatment if you have one of these conditions though, as each patient's circumstances are considered individually.
For any older patient, we will thoroughly check for signs of early cataracts as if this is found, a refractive lens exchange procedure may be more suitable than laser vision correction. However, many people over the age of 50 have laser eye surgery with very successful results.
Book a free consultation
If you think you might be too young or old for laser eye surgery, or if you have a medical condition, don't worry. Every individual is different, and your suitability for treatment will depend on your overall eye health. Even if we recommend that treatment isn't the best option for you right now, you can always come back to see us later down the line if your circumstances change.
If you want to know for sure whether you're suitable for treatment, you'll need to book a free, no obligation consultation, where one of our ophthalmic surgeons will discuss your case in more detail and determine whether surgery is right for you. Optegra is proud to offer the most advanced optical treatments available, including laser eye surgery, cataract surgery, and lens replacement.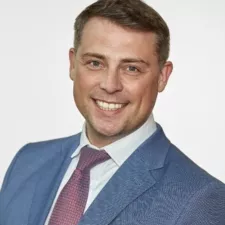 Mr Shortt is a leading ophthalmic surgeon and an expert in the fields of cornea, cataract and refractive surgery.