Medically reviewed on 17-August-2023
As far as surgical treatments go, laser eye surgery is a straightforward and relatively painless procedure. Using a cold pulse laser, which removes tissue less than a quarter of the width of a human hair, our skilled surgeons can improve your eyesight on a permanent basis.
However, your eyes are very sensitive and precious organs, and you need to do what you can to help them recover after treatment. By following the tips below, you can give your eyes the best chance of making a speedy recovery and avoiding some of the rare complications that can arise.
Rest up
In the hours after surgery you'll need to give your eyes and body complete rest. After your treatment, you'll be taken to a rest area where you can relax. You'll need to arrange for someone to come and help you get home, as it is illegal to drive straight after having laser eye treatment.
If you've undergone a LASIK treatment, then the cornea will start to heal within hours but you should still take it easy.
Don't rush back to work
In the first few days after laser eye treatment you should give your eyes as much chance to heal as possible. That means not doing anything that puts too much strain on your eyes. It's advisable to avoid looking at screens for long periods of time for the first couple of days, as well as activities such as reading and playing video games.
While some people do go back to work the next day, it is often best to take some time off, especially if your work involves putting strain on your eyes. Everyone is different, and your surgeon will be able to advise you on what's best for you.
Don't rub
This is a tricky one as the temptation is to rub your blurry eyes, especially if they feel dry, perhaps with some tingling sensation. But you must resist the urge to itch and scratch.
It's possible that heavy contact can undo some of the work carried out during surgery, which would be a setback requiring further treatment. Your surgeon will give you eye drops to deal with the dryness, and the rest is up to will power.
Wear sunglasses
In the days and weeks after surgery, your eyes will be increasingly sensitive so you need to protect them as much as possible. If you're venturing outside, wear sunglasses with good UV protection to limit the light entering your eyes. This is especially important if it's a sunny day.
No driving
It is against the law to drive on the same day as you've had laser eye surgery so you will need to arrange for a friend or family member to assist you with getting home. This is because you will have been given anaesthetic eye drops and even a mild sedative to help you relax during treatment.
You will need to attend a follow-up appointment a few days after your surgery and your surgeon will then tell you if you are fit to drive. You may then also apply to have your driver's licence amended to say you no longer require corrective lenses.
Baths not showers
It is often said that there are two types of people in the world: those who take baths and those who have showers. In the weeks after treatment you should be firmly a bath person. That's because you need to try and stop water running into your eyes, which can cause problems with recent treatments.
Dress down
Following on from the point above, you need to make sure that no chemical products enter your eyes after treatment. So that means strictly no eye make up. You may well want to look great now that you no longer need glasses but you'll just have to wait a week or two.
Follow doctor's orders
You may be given special instructions relevant to your individual case, or simply be instructed to use eye drops. The golden rule is, whatever your surgeon says, you should follow it to the letter.
Download Information Pack
Learn more about how our latest vision correction techniques could improve your vision and change your life. Or Book Free Consultation.
Tell your surgeon if you think something is wrong
The complication rate for laser eye surgery is very small, at less than 2%. And even then most complications can be dealt with immediately or with a follow up treatment. However, there are risks and you need to be aware that additional treatment may be needed.
If you feel that something is not quite right then always tell your surgeon straight away. Don't feel embarrassed. Even if nothing is wrong, we would always rather you told us about it, and if there is a complication, the sooner it is picked up the better.
Always attend check ups
In the weeks and months after surgery you will have scheduled check-up appointments with your surgeon. This is their chance to see if recovery is going as planned and your chance to discuss any issues or concerns.
Always attend these appointments, even if you think your eyes have completely recovered and are experiencing no issues. Surgeons are highly skilled and trained to spot any complications that may arise before they become more serious.
Follow all of the above tips to ensure the most successful recovery possible or read more about our comprehensive aftercare programme here.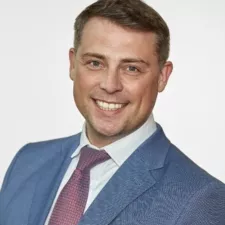 Mr Shortt is a leading ophthalmic surgeon and an expert in the fields of cornea, cataract and refractive surgery.
Medically Reviewed Date: 31st August 2023