Medically reviewed on 17-August-2023
Sports play a big part in many people's day to day lives, so it is no wonder that many of our patients ask our consultants how soon they can return to doing exercise after laser eye surgery. Naturally, they want to get back into their usual routine, keep active, have fun, and enjoy the benefits of their newly restored vision – and who can blame them!
However, your eyes are incredibly precious, so it's best to give them the correct amount of time to heal before getting back to some of your usual activities. It is simply not worth taking the risk, and potentially jeopardising the results of your treatment.
How soon can I exercise after laser eye surgery?
Due to the huge list of sports, exercises, and activities that we all enjoy and the diversity of each one, there is no single answer to this question. Plus, the recommended time may differ depending on what type of laser eye surgery you have had.
If you have had LASIK surgery, in which a flap is created during the procedure, then returning to sports or exercise soon after surgery could put you at risk of flap complications. Even something as innocent as wiping sweat out of your eye can cause these kind of complications, so it is imperative that you wait the full length of time advised by your optometrist.
Other laser eye treatments, such as LASEK and SMILE, can have a shorter time to wait before returning to sports and exercise after surgery. However, the type of sport or activity must be taken into consideration.
After one week
For those wondering about yoga after laser eye surgery, you can continue with yoga and Pilates one week after having treatment. You can also resume light jogging.
If you have had LASIK surgery then you should still be wary not to push yourself too hard, and be careful of wiping sweat away from your eyes.
After two to four weeks
After two weeks, you'll be able to return to lifting light weights in the gym, regardless of whether you've had a LASIK, LASEK or SMILE procedure. Typically this means the gym machines on low settings, although this can be increased to heavy, free weights after four weeks.
After four weeks, you can also begin swimming after laser eye surgery, although it is highly recommended that you wear protective goggles. It is also safe to return to saunas and steam rooms at this point. By this time, your eyes will be healed enough that the steamy conditions will not agitate them.
If you have had LASEK or SMILE surgery, then you can return to playing badminton, basketball, cricket, football, skiing, snowboarding, squash and tennis after four weeks of recovery.
After six weeks
If you are recovering from LASEK or SMILE surgery then you can resume with boxing, martial arts and rugby six weeks after surgery.
If you are recovering from LASIK surgery then you can begin playing badminton, basketball, cricket, football, squash and tennis at this point, as well as skiing and snowboarding.
After twelve weeks
For all three types of laser eye surgery, you should wait twelve weeks before resuming activities where your eyes will be subjected to high levels of pressure. This applies to scuba diving and sky diving, as well as activities where there is potential for your eyes be subject to high levels of trauma, such as paint-balling. LASIK patients should also wait twelve weeks before engaging in boxing, martial arts and rugby.
Speak to your consultant
At Optegra, you will be assigned your own world class surgeon who will take charge of your procedure from the very first consultancy meeting, through to the actual treatment and aftercare appointments. You consultant will tailor your eye care treatment to your physical needs and lifestyle, so they will be the best person to inform you about what you can and cannot do during laser eye surgery recovery.
If you have any questions about doing sports after your surgery, then it is important that you bring them up with your consultant, who will be able to give advice based on your personal circumstances.
What next?
Even after reading this, you may still have lots of questions about laser eye surgery and the recovery process. If this is you, then why not book a no-obligation consultation to get one-to-one advice on treatment options from one of our consultants.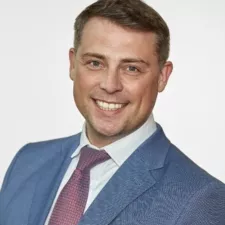 Mr Shortt is a leading ophthalmic surgeon and an expert in the fields of cornea, cataract and refractive surgery.