Medically reviewed on 17-August-2023
Specialist eye hospital group, Optegra, is leading the way in developing a new method to treat floaters, an eye condition which mainly affects young adults whom to date have been told there is little or no treatment and whose distressing symptoms are frequently dismissed.
Symptoms of floaters include dots, shadows or long strands blocking everyday vision, caused by debris floating in the eye's vitreous solution and which disturb clear sight at all times, often leading to a huge impact on confidence, attitude and outlook of the sufferer.
Niall Patton, Consultant Surgeon at the Optegra Manchester Eye Hospital, utilises micro-incision sutureless surgery, called vitrectomy (which involves removing the vitreous fluid behind the lens of the eye) for patients with floaters, with remarkable results.
He explains: "Floaters can torment people as these 'clouds' in their vision move as their eyes move, so sufferers will constantly have their vision affected. Whilst for many patients, floaters are an everyday part of life and do not bother them, in a significant percentage of individuals, this can lead to substantial detriment to a patient's quality of life and can even result in depressive symptoms. Sufferers may become withdrawn, or seek psychiatric help. Some individuals can be concerned that they are imagining the symptoms, but they are real.
"The long standing view has been that little can be done for these sufferers, but by applying the very latest modern sutureless techniques to this condition, patients can often have their lives transformed with complete alleviation of their symptoms.
"We have now removed floaters on a number of patients, with excellent results. Because we largely use suture-free surgery, recovery can be very quick, often within a few days/weeks and the patients notice almost immediately that their floaters are gone. What once was a long, difficult and potentially hazardous operation is becoming as reliable and as routine as cataract surgery, usually taking less than an hour to complete. It is fantastic that we can make a dramatic impact on patients' quality of life."
Download Information Pack
Learn more about how our latest vision correction techniques could improve your vision and change your life. Or Book Free Consultation.
Caroline Broadley, 33, from the Wirral, started suffering from floaters when she was seven months pregnant. Describing a big black mark in her eye, constantly whizzing around, Caroline felt that the latter stages of pregnancy and early months with her daughter were spoilt with anxiety and depression.
She says: "This floater was not just affecting my vision, it was affecting my sanity. I felt like I was going mad as my doctor and my local hospital just told me I was hormonal, and I should go away and take some vitamin C!
"I knew it was so much more than that, but people don't realise how serious floaters can be. I got to the point I was too anxious to leave the house, and would sit in a darkened room hour after hour – as natural daylight made my vision even worse. I just wanted to sleep to escape it."
After six months, and having been put on anti-depressants, Caroline had the vitrectomy with Mr Patton. She says: "It was amazing. Having become almost agoraphobic for six months, my vision was suddenly crystal clear. I felt as though I got my life back – and could enjoy my daughter, enjoy the sunshine and start living again."
Floaters are present in the vitreous behind the lens, and move with the eye to disrupt vision. The procedure takes up to one hour, and removes this fluid, taking the floaters with it. Results can be seen within a few days, and full impact within a matter of weeks.
Martin Baldwin, 56, managing director of a mobility aid company in Lancashire, suffered for three years with floaters, and became desperate to find a solution. He explains: "After previous emergency eye surgery for retinal problems, I was left with floaters and told I had to just put up with them. But it felt like a cloud over my central vision, and I would move my eyes around to shift the cloud, but it would pop straight back into the centre of my eye. It's as though it was on a piece of elastic and would always ping back into place.
"Having always had great vision, it was incredibly frustrating to have this affecting my computer work, my driving, everything I did. I was even contemplating going to America to explore treatment options, when I discovered Niall Patton at Optegra. It was a life changing operation for me – these floaters were driving me mad, I could not escape them, and now thanks to this new procedure I can see as well as I could in my twenties!"
For information on this treatment, please contact us online to arrange a free consultation or call 0800 086 1064.
Notes to editors:
1) Optegra is committed to the world-wide development of eye sciences and championing the latest innovations in vision correction.
Optegra does this by partnering with leading UK universities in the research and development of the next generation of ophthalmic services and technologies.
Optegra operates five private eye hospitals: Surrey Eye Hospital (Guildford), Birmingham Eye Hospital (Aston), Yorkshire Eye Hospital (Apperley Bridge and Laser Eye Centre in Leeds City Centre); Solent Eye Hospital (Whiteley) and Optegra Manchester Eye Hospital, (Didsbury).
All are supported by over 60 consultant level ophthalmic surgeons who provide a wide range of ophthalmic procedures including: Clarivu (refractive lens exchange), laser vision correction, cataract removal, glaucoma, AMD and cosmetic procedures.
2) Floaters are small pieces of debris that 'float' in the vitreous humour of the eye. They occur behind the lens (the transparent window through which light enters the eye), and in front of the retina (the light sensitive tissue that lines the back of the eye). Vitreous humour is a clear, jelly-like substance that fills the space in the middle of the eyeball. It is 99% water and 1% substances that help to maintain the shape of the vitreous. Floaters cast shadows on the retina, and it is these shadows which people can see.
3) Niall Patton MB ChB, MD, FRCOphth; Consultant Ophthalmologist, Cataract and Vitreoretinal Surgeon, Optegra Manchester Eye Hospital. Niall graduated in Medicine from the University of Manchester in 1996. He completed his ophthalmic surgical training at the Manchester Royal Eye Hospital and the Princess Alexandra Eye Pavilion, Edinburgh. In addition, he has undertaken four years of specialist Vitreoretinal surgical fellowship training at the Lions Eye Institute, Western Australia, Princess Alexandra Eye Pavilion, Edinburgh, Tennant Eye Institute, Glasgow and Moorfield's Eye Hospital, London. In addition to his clinical expertise, Niall Patton has completed ophthalmic research in a variety of different ophthalmic fields and has been successful in procuring research grants from the Royal College of Surgeons, Edinburgh. His research culminated in the award of a Doctorate from the University of Manchester in 2006. He has spoken at national and international ophthalmology meetings, including the United States, Australia, and Europe. In addition to 49 peer-reviewed publications in ophthalmic journals, he has also co-authored a chapter of a textbook and has served as a reviewer for major international ophthalmology journals, including Investigative Ophthalmology & Visual Science, Ophthalmology, Archives of Ophthalmology & Journal of Applied Physiology.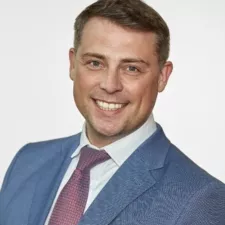 Mr Shortt is a leading ophthalmic surgeon and an expert in the fields of cornea, cataract and refractive surgery.