Medically reviewed on 17-August-2023
Wavefront laser eye surgery has a huge advantage over other methods of eye surgery in that it analyses the whole of the eye – and so the entire sight process – instead of merely the surface of the cornea. When it comes to sight and a person's visual focus, imperfections are as unique as a fingerprint. A wavefront sensor will be able to pick up any flaw in the vision, whereas other methods will only pick up flaws in a specific area, such as the cornea.
Prior to the introduction of wavefront technology, laser eye surgery could already treat conditions such as astigmatism, short-sightedness and long sightedness. Now wavefront eye surgery techniques have opened the doors for expert ophthalmologists to treat a much wider range of sight problems than ever before. The two forms of wavefront laser eye surgery available at Optegra are called LASIK and LASEK.
LASIK Wavefront Surgery
LASIK stands for 'laser assisted in-situ keratomileusis'. As well as treating short and long sightedness and astigmatism, this procedure is also suitable for wavefront aberrations, or abnormalities. A blade-free process, wavefront LASIK uses computer technology to improve vision, in as little as 15 minutes.
In a wavefront LASIK treatment, a laser makes a thin flap on the cornea so the tissue beneath can be adjusted, correcting the eye's refractive error. The thin flap is then replaced for the natural healing process to begin, and most patients feel the benefit within 24 hours. LASIK wavefront is usually a quick procedure and can be performed under a local anaesthetic.
LASEK Wavefront Surgery
Wavefront LASEK is an alternative method of eye surgery, particularly useful for individuals who aren't able to have LASIK treatment. LASEK may be preferable for individuals with problems such as dry eyes, thin corneas or less serious focusing issues. As with LASIK, it can also treat astigmatism, short and long sightedness, as well as wavefront abnormalities.
LASEK stands for 'laser assisted epithelial keratomileusis'. Instead of creating and replacing a flap like wavefront LASIK surgery, LASEK involves loosening a fine layer of the cornea, folding it back, performing the surgery and then replacing the same layer of the cornea. Visual recovery following LASEK surgery is slower than with LASIK, and bandage lenses usually need to be worn for up to 7 days.
As with LASIK, the surgery can be performed under a local anaesthetic. One of our expert ophthalmic surgeons will advise you of the best procedure – LASIK or LASEK – for you as an individual, during your consultation.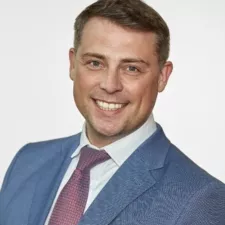 Mr Shortt is a leading ophthalmic surgeon and an expert in the fields of cornea, cataract and refractive surgery.
Medically Reviewed Date: 17th August 2023