Medically reviewed on 17-August-2023
For so many of our patients, cataract surgery is a gamechanger – a simple procedure that affords a new lease of life.
After all, blurry vision can be debilitating – and struggling to see can take the joy out of so many activities.
Often, cataract sufferers say they feel as though life has been on pause: seeing their vision restored is exhilarating. Indeed, even the most mature patient can feel a sense of childlike giddiness following cataract surgery – the joyfulness that comes with 'having your eyes back'.
For many, cataract surgery engenders an overwhelming desire to exercise – whether it's a walk in the woods, stepping back onto the tennis court or heading out for a round of golf.
But, is it safe to exercise straight after cataract surgery? Or should patients avoid strenuous activity during the post-operative period? Read on, as we talk you through the proper procedure for exercising after cataract surgery.
Should I limit exercise after cataract surgery?
In simple terms, yes.
Dr Allen Omid Eghrari – ophthalmologist with the Wilmer Eye Institute, Johns Hopkins Medicine – has highlighted the dangers of increased eye pressure after cataract surgery. Increased eye pressure can 'interfere with the incision' made during surgery before it has a chance to fully heal, and is one of the most common causes of post-operative complications.
Since increased eye pressure can lead to glaucoma – which can cause blindness if left untreated – it is important to regulate eye pressure in the days and weeks following cataract surgery.
Strenuous activity can lead to raised eye pressure, so patients should limit exercise after cataract surgery. Dr Eghrari particularly advises avoiding lifting heavy objects and bending over – since both of these activities are likely to increase eye pressure.
In the first week after surgery, patients should limit themselves to light walking and gentle stretching – avoiding bending and lifting objects heavier than 5kg.
A week into the post-operative period, most patients should be fine to resume moderate exercise such as jogging, light aerobics or yoga. However, every patient is unique: at Optegra we are steadfastly committed to customer care – and always advise patients to speak to one of our surgeons before resuming moderate exercise.
Of course, you should always check with your surgeon before resuming intense physical activities like running or weightlifting. Most patients should be able to perform such activities a month after surgery.
Since exposure to water can also increase the risk of eye infection, we advise that patients abstain from swimming for the first four weeks after cataract surgery.
Download Information Pack
Learn more about how our latest vision correction techniques could improve your vision and change your life. Or Book Free Consultation.
Is there anything I can do to speed up recovery after cataract surgery?
Absolutely – there are several straightforward measures every patient can take to ensure their recovery from cataract surgery is as smooth as possible.
Firstly, it is vital to protect the eye from irritants in the post-operative period – since these can prevent the incision from healing and lead to infection. Patients will want to avoid sandy or dusty environments – and we recommend wearing sunglasses when outdoors. These will act as a barrier against debris, while simultaneously easing stress on the eyes – which may be a little more sensitive than usual.
Equally, we recommend patients wear the protective eye shield provided by their surgeon – both during the day and at night. Dr Eghrari has highlighted the fact that following surgery, 'it's natural to feel like something is in your eye, like an eyelash or particle of sand.' Your eye shield will prevent you scratching the eye and causing potential damage or infection – and is especially important during sleep time, when you may unconsciously itch your eye.
Naturally, patients should also take measures to prevent water, soap or shampoo entering the eye after cataract surgery – since these can also trigger infection. As well as abstaining from swimming for at least four weeks after surgery, we recommend always wearing an eye shield while showering – and taking particular care when washing your face and hair.
It is also important that patients avoid wearing eye makeup for at least four weeks after the cataract procedure has been performed – since particles can get into the eye and compromise its ability to heal. You should also replace any eye makeup – including eyeliner, mascara and eye-shadow – after cataract surgery, to avoid bacteria damaging the eye.
As well as avoiding physical labour and strenuous activity, post-operative patients should also abstain from driving or travelling via plane, until their surgeon clears them to do so.
Of course, to ensure the recovery from cataract surgery is as smooth as possible, it is vital that patients attend post-operative appointments – and administer the eye drops we prescribe as instructed. We also recommend taking painkillers to reduce any discomfort.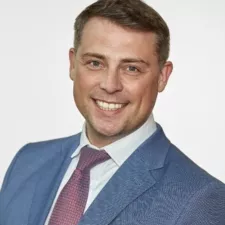 Mr Shortt is a leading ophthalmic surgeon and an expert in the fields of cornea, cataract and refractive surgery.