Medically reviewed on 17-August-2023
Laser eye surgery can be a truly life changing experience. It's also a big decision. Because every patient responds differently to treatment, laser eye surgery results can vary. However, the vast majority of people who undergo laser eye surgery have successful outcomes which change their lives for the better.
As with any medical procedure, people are understandably nervous to consider it as an option. The good news is that laser eye surgery is one of the most popular forms of elective surgery, with over 51 million people having had the procedure worldwide.
Because it is a medical procedure, there is intrinsically a small amount of risk. However, complication rates for laser eye surgery are less than 4%, with many of those complications being straightforward to address with further treatment. The risks of laser eye surgery depend on a range of factors, including the type of procedure carried out, the patient's health conditions, and how closely the patients adheres to aftercare advice.
Knowing what to expect is crucial before going ahead with a laser eye treatment, so take a look at our guidance below to get an idea of what to expect after laser eye surgery.
How long does it take for vision to stabilise after laser eye surgery?
After having laser eye surgery, you'll naturally be keen to see results as soon as possible, but it's important to note that improvements in vision will develop over time.
If you have LASIK surgery, you could start to see results in as little as 24 hours. Meanwhile, recovery from ReLEx SMILE surgery is also usually very quick, but your vision could be slightly blurry for at least the first few days following treatment.
On the other hand, if you have a LASEK treatment, your visual recovery is likely to be slightly slower and you'll also need to wear bandage lenses for 4-5 days. This could make it more difficult to judge the immediate results of the treatment, but once the bandage lenses have been removed your vision will steadily improve.
Whilst laser eye surgery can give fantastic results, it's important to remember that it's not a miracle cure, and you may find that you still need glasses for certain tasks, such as driving or reading small print. There is also a chance you could experience some side-effects in the weeks and months following your treatment, so it's important to be prepared for what to expect.
Download Information Pack
Learn more about how our latest vision correction techniques could improve your vision and change your life. Or Book Free Consultation.
Side-effects of laser eye surgery
Typical side effects of laser eye surgery include the following:
Sometimes patients begin to notice some glare or a 'halo effect' after having laser eye surgery, particularly at night. Normally, this will reduce over the course of the first month following surgery, and continue to improve over the three months after treatment.
In the period immediately after surgery, you may find that you are more light-sensitive, which may be disorientating as you switch between high-light and low-light environments. This should usually subside within the first week or so following treatment.
Some patients report a 'hazy effect' in their vision, typically in low-light environments. Again, this is nothing to worry about, and the soft-focus effect will usually recede within the first few weeks following treatment.
A common side-effect after laser eye surgery is dry eyes, which could feel slightly sore or itchy. Your surgeon will give you some eye drops to help manage this, and you should find that the dryness subsides as the eye begins to heal.
In some rare cases, patients experience flap complications following surgery. When a procedure such as LASIK is carried out, which involves a flap being created in the cornea, complications can occasionally occur if the flap does not heal properly. Here at Optegra, we offer the very latest bladeless treatments to help keep the chances of these complications to an absolute minimum, and in the event that complications do take place, our ophthalmic surgeons are on hand to provide further treatment.
When to speak to your surgeon
Experiencing some side-effects after laser eye surgery is normal, but if you find that you have any symptoms which are concerning, please get in touch with us. The sooner you speak to us, the sooner we can check to ensure that your recovery is progressing well and carry out any further treatment that may be required. We offer a 24-hour helpline, so you can get in touch at any time.
To help you get the best results from your treatment, we also provide comprehensive laser eye surgery aftercare to track how your recovery is progressing. You'll have an appointment the day after your treatment, followed by further follow-up appointments at specific intervals, so you can rest assured that you're in the best possible hands.
Read our blog about laser eye surgery aftercare explained for more information.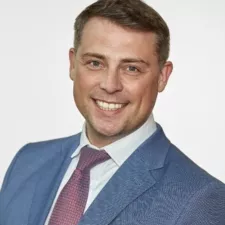 Mr Shortt is a leading ophthalmic surgeon and an expert in the fields of cornea, cataract and refractive surgery.