Medically reviewed on 17-August-2023
The idea of going abroad for surgical procedures is a relatively new one, encouraged in part by the cost of treatment compared to the UK and the prevalence of low cost airfares.
However, this so-called medical tourism needs to be considered for more than just price. After all, when it comes to your own health and safety, can you really put a price on it?
Laser eye surgery falls into the category of voluntary procedures that make up a large percentage of medical tourism treatments. It's used to correct the eyesight of people with visual impairments such as astigmatism, long and short sightedness.
Many people considering laser eye surgery are attracted by the cheaper prices overseas, but is it really worth the risk? Read on below to find out more about the factors you should consider when comparing laser eye treatment costs.
Cost
Perhaps the biggest myth about getting laser surgery abroad is that it is significantly cheaper. This is not always the case, as it depends on your destination. There are, in fact, some countries in Europe where treatment is more expensive, including Norway and Belgium.
Of course, there are other destinations where treatment is cheaper. South-east Asia, including Thailand is a popular choice, as are many of the Eastern European countries, including Hungary, Turkey and Romania.
It may be possible to save as much as 33% on the cost of treatment. But then you have to factor in return flights to your destination, accommodation, expenses and insurance. When you add it all together you may not be making as big a saving as you imagine.
Time
Laser eye surgery is a very quick and effective procedure, with many patients able to return to work within a day or two of treatment. You are not allowed to drive in the immediate aftermath of surgery and so will need some help getting home. But there is little more disruption than that.
However, if you are travelling abroad for treatment, it is not advised that you fly for at least a week after treatment. That means taking an extra week out of your busy schedule, not to mention the added cost of paying for accommodation.
You may be able to use this time to enjoy a holiday, but with your eyes not returning to full capacity for some weeks, you may prefer to be at home in the days after treatment.
Safety and complications
In general, laser eye surgery is one of the safest procedures you can undergo, with fewer than 2% of treatments experiencing complications. Even then, many of these can be resolved quickly and easily, as long as you have the right aftercare.
If you opt for treatment abroad, you may be required to fly back to your destination for routine check ups, adding to costs. Or, if there is any complication with treatment, this could be a major issue.
One of the complications which can occur after laser eye surgery is epithelial ingrowth. It is estimated that four out of five cases of epithelial in-growth requiring treatment in the UK have occurred after treatment abroad, so this is an indication of the kind of issues that can arise.
Having your treatment carried out in the UK by a highly skilled surgeon reduces the risk of complications, and means the necessary aftercare is on hand should you need it. It's also important to have access to the best and most up to date facilities.
Care and qualifications
Here at Optegra, we pride ourselves on having world-class surgeons who are highly qualified and leaders in their field. They're all registered with official UK bodies and have trained at some of the most revered institutions in the world.
If you travel abroad, your surgeon may well be skilled and qualified. But it is much harder to know what level of training they have, and who has accredited their skills.
Many patients who have experienced treatment abroad report that they were not satisfied with the level of care or that it was not as high as they were expecting. Opting for treatment at home, you have an idea of the standards and levels of care to expect. Travelling abroad it is more of an unknown, reflecting the individual cultures of the destinations.
The right choice for you
Of course, it may be possible to travel abroad for laser eye surgery, find treatment at a reduced rate, excellent surgeons and good quality after care. You may experience no complications and enjoy the benefits of improved vision for years to come.
But, and it's a big but, there are no guarantees. You have far less control and understanding of the variables, and the level of risk is always increased. When it comes to your health, especially your eyesight, can you afford to take any chances?
By choosing laser eye surgery here in the UK with Optegra, you know you will receive world-leading treatment, superb after care and reduced risk of complications. Plus, your treatment will be far more convenient and less time consuming, allowing you to recover at your own pace and in your own space. And that can be invaluable to the recovery process.
So why take the risk? Book your free consultation online now or drop into one of our free open evenings to find out more.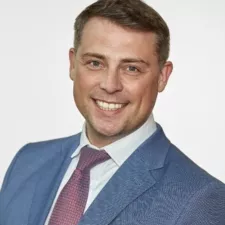 Mr Shortt is a leading ophthalmic surgeon and an expert in the fields of cornea, cataract and refractive surgery.